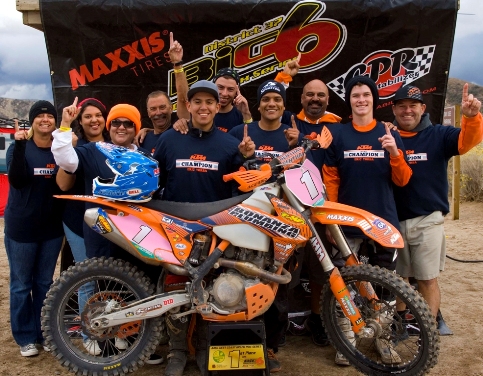 Eric Yorba wins the AMA Big 6 Championship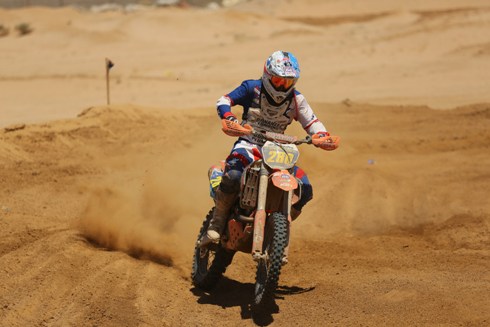 Eric Yorba - 2014 AMA Big 6 Champion
In his Rooie year as a Pro Eric wins Big 6 Championship.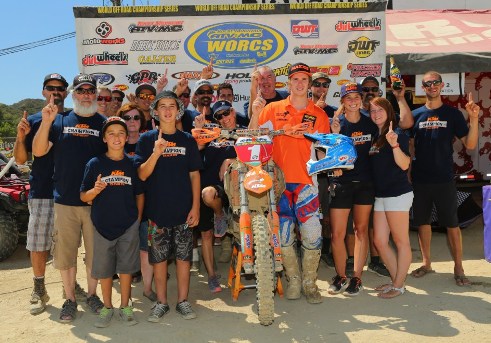 Travis Coy - 2014 WORCS PRO 2 Champion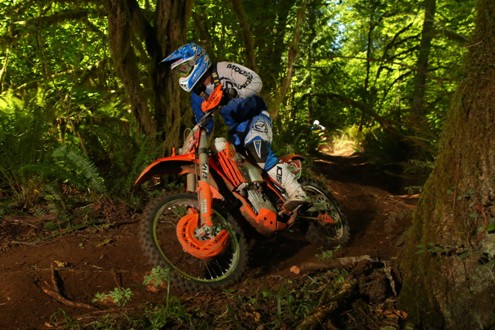 Travis Coy - Win Streak
McCleary, WA. 5th win in a row for T Coy.
---
---
Justin Jones
Justin finishes 3rd in WORCS series Champioship points.
---
2013 Endurocross Champion Chantelle Bykerk
Chantelle is currently 2nd in 2014 EnduroCross points.
---
2014 Canadian Off Road Champion Bobby Prochnau
---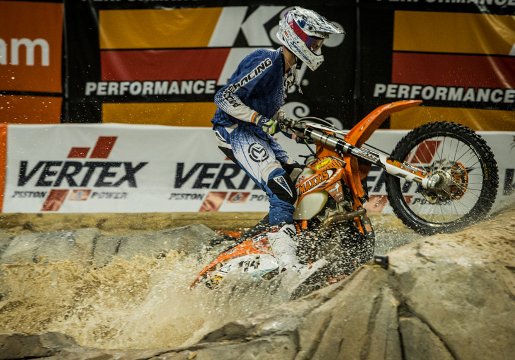 TY Tremaine. XGames and Endurocross top tens.
---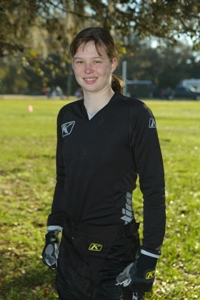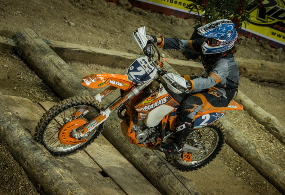 Rachel Gutish. 3rd at XGames. 3rd in EnduroCross points
---
Dear Sponsors, Fans and Friends!

Our team has been working hard in training and preparing for WORCS,
EnduroCross, XGames, GNCC and several other races. This is our 13th year
going and growing. Our riders, sponsors, family, friends and fans mean a
great deal to us in this sport we love so much. We are very grateful for your
support and invite you to follow along with our racing journey in 2014!
Sincerely,
Michael Hurlbert
FMF/ KTM/ RPM Racing Team Maxxis
---

---
2014 ISDE
6 Days Enduro
11/3 - 8 San Juan Argentina
---
World Championship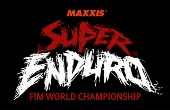 Rd. 1
12/6 Gdansk, Poland
Red Bull TV Link
Rd. 2
1/3 Riesa-Dresden,
Germany
Rd. 3
2/1 Helsinki, Finland
Rd. 4
2/21 Guadalajara, Mexico
Rd. 5
2/28 Belo Horizonte, Brazil
Rd. 6
3/21 France
---

June 6,7,8 Austin, TX
---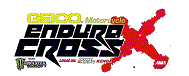 2014
Rd. 1 5/3 Las Vegas, NV
Rd. 2 6/21 Sacramento, CA
Rd. 3 8/23 Atlanta, GA
Rd. 4 10/4 Denver, CO
Rd. 5 10/11 Salt Lake, UT
Rd. 6 10/18 Everett, WA
Rd. 7 11/15 Boise, ID
Rd. 8 11/22 Ontario, CA
---

2014
Rd. 1 1/17-19 Taft, CA
Rd. 2 2/7-9 Primm, NV
Rd. 3 3/14-16 Lake Havasu, AZ
Rd. 4 4/11-13 Sand Hollow, UT
Rd. 5 5/9-11 Ridgecrest, CA
Rd. 6 7/11-13 Cedar City, UT
Rd. 7 8/1-3 McCleary, WA
Rd. 8 9/12-14 Glen Helen, CA
Rd. 9 10/17-19 Primm, NV
---
2014
Rd. 1 3/9-11 River Ranch, FL
Rd. 2 3/15-16 Washington, GA
Rd. 3 3/29-30 Morganton, NC
Rd. 4 4/12-13 Union, SC
Rd. 5 4/26-27 Springville, IN
Rd. 6 5/10-11 Hurricane Mills, TN
Rd. 7 5/24-25 Masontown, WV
Rd. 8 6/7-8 Millfield, OH
Rd. 9 6/21-22 Snowshoe, WV
Rd. 10 9/6-7 Unadilla, NY
Rd. 11 9/20-21 Foxburg, PA
Rd. 12 10/4-5 St. Clairsville, OH
Rd. 13 10/25-26 Crawfordsville,
Idiana
---
Aug. 17 Tennessee Knockout
---
4/5-6 Desert 100
---